Did you think you had the perfect St. Patrick's Day party until you walked into your bathroom? There's nothing worse than finding – and then dealing with – a post-party bathroom crisis.
But, with the right preparation and some proper toilet etiquette from your guests, you can help to prevent a plumbing emergency even in the wake of the greatest holiday parties.
Plus, even if your best efforts fail, you can always call Honest Abe's Home Services to come to your rescue and to get your bathroom party-ready again. Here are a few things to keep in mind for your next event.
Toilet Cleaning to Avoid a Plumbing Emergency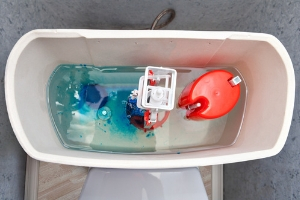 There are a few steps you can take before your guests arrive to help defend against party chaos. First, make sure your bathroom is properly stocked. An extra roll (or two) of toilet paper, soap and hand towels are a must.
When you stock it, make sure that all surfaces are wiped down, the toilet has been brushed and everything is shiny and clean. For guests, the basic rule of thumb is to leave the bathroom as clean as you found it.
So, make sure that you have it clean to set a high bar for that rule. Consider including a plunger and a toilet brush when you stock the bathroom if you really want to ensure that guests are properly cleaning up after themselves. The more you can prep the space and set your guests up for success, the better your space will fare as the night wears on.
Preventing Clogs and the Need for Repiping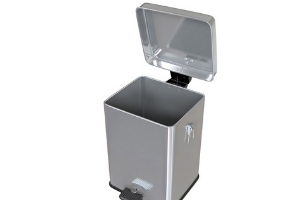 Well-mannered guests or not, sometimes your pipes will clog so much that repiping is necessary. Repiping is simply the process of replacing supply pipes in your house. Obviously, this is a project that you want to avoid when possible.
One easy way to do this is by only flushing human waste and toilet paper. Hygiene products are something that is often flushed but should always be wrapped in toilet paper and put in a trash can.
While you might have to repipe at some point – and Honest Abe's can help you when you the time comes – do your best to avoid it by only flushing toilet paper and encouraging your guests to do the same.
What to do if You Have a Plumbing Emergency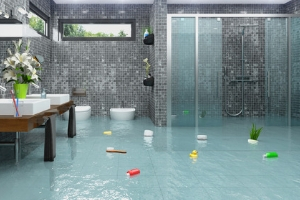 Even with the best prevention, a plumbing emergency or two are pretty inevitable. Knowing this information, there are a few things that you can do to be prepared.
First, always have a plunger quickly accessible. Second, know where your house's water shut-off valve is. And third, know who you're going to call when you have a plumbing emergency and need professional help.
Whether you're in a public or private restroom, keep the above tips in mind to ensure the space stays clean and sanitary. St. Patrick's Day or not, we can't overstate the importance of good etiquette, respect for the space and cleanliness – #keepyouraim.
And, should you have a plumbing emergency, call Honest Abe's Home Services at (573) 286-7540. We offer 24-hour emergency services and can handle clogs, drain cleaning, leaking pipes or any other plumbing emergency you have.