Finding a reliable plumber or HVAC repair company can be tough. You need someone to get to your home fast, someone who knows what they're doing and won't add more problems to your existing ones.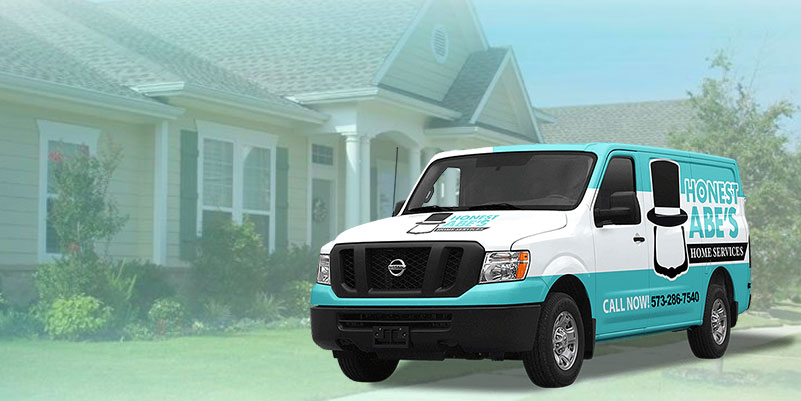 Honest Abe's Home Services is your one-stop resource for all of your drain, sewer, furnace, and air conditioning needs in Osage Beach. We do it all, from water heater replacement to water softener installation to furnace repair to air conditioner tune-ups. Got mold issues? We also perform mold testing and inspections.
Local, Dependable, Experienced
Everyone in our team lives in Osage Beach or surrounding cities. We understand the specific plumbing and HVAC needs of Mid-Missouri residents—because we've stressed over them ourselves! We know what works, what doesn't, and what you can do to protect your home from recurring problems.
24/7 Response - We're here for you when you need us the most
Flat-rate pricing - You'll know the full cost of the job before any work starts
Extreme satisfaction - Get accurate, high-quality solutions for your exact needs
What to Expect When You Work with Us
Our customers are always greeted by one of our experts whenever they call. We answer our phones around the clock, so you'll always have someone to depend on when plumbing or HVAC emergencies occur. Our expert will dispatch a technician to your door or schedule an appointment at a time most convenient for you.
Upon arriving at your home, we take the time to listen to your needs. We'll ask some questions and get a feel for the situation. Then we thoroughly inspect the affected area and perform a diagnosis. We discuss your options for repair or replacement. You'll learn what's more cost effective.
Our goal is to provide our customers with as much information as possible so they can make the best decision for their home.