It's Time To Talk About Women's History in HVAC
Women's history is important, especially when it comes to male-dominated work industries. Women have worked for decades to make a name for themselves in the workforce, and throughout the years, there have been a select few that have gone so far as to revolutionize entire industries. The HVAC industry is no different. The women inventors and engineers in the HVAC industry have changed it for the better! Without them, certain technologies wouldn't be nearly as advanced as they are today.
Two women stand out from the rest for their contributions, and they are described below. Continue reading to learn about and celebrate the women that have revolutionized the HVAC industry.
Heating, Ventilation, and Air Conditioning in 2022
Today, there is a very successful and important non-profit organization called Women in HVACR. This organization works to celebrate and bring women together. They have meetings, networking opportunities, mentoring, and educational opportunities for women in the industry.
Women have made a clear impact on HVAC technology in history, and professionals in the industry must do what they can to give women the spotlight. This organization provides women the spotlight opportunity to continue trailblazing the industry with revolutionary inventions and enhancements. Women in HVACR is a staple in the industry because it ensures the success of women.
Alice H. Walker's Contribution To Home Heating
Alice H. Walker made probably the single greatest contribution to home heating in history. She is the woman engineer that invented the gas furnace for central heating. Before her, everyone in her home state of New Jersey (and everywhere else) heated their homes by fire. Fireplaces might be a cheap way to heat a home, but they are not very effective.
The disadvantages of a fireplace heating system include:
Uneven home heating

High maintenance

Dangerous

Reduces air quality of the home

Makes the entire home smell like firewood
Walker got a patent for her gas furnace by December of 1919. Her furnace took cool air into the furnace, where it heated it by gas combustion and then pushed it back into the room once again. She will remain celebrated during women's history month every year as long as the world needs heating systems. Some may even go as far as to call her a legend in the heating world.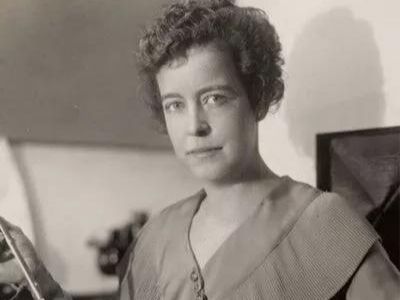 Time To Meet Margaret Ingels
Margaret Ingels is a trailblazer in the heating and AC industry. She first made history when she became the first woman to receive a professional Mechanical Engineering degree. She paved the way for so many women in the industry, being a star player in developing the modern air conditioning system.
She even invented the first "thermostat" that would tell homeowners how their house felt rather than what the actual temperature was. Her temperature scale also measured airflow and humidity levels as well as the heat index.
Three key parts of the modern home HVAC system: the gas furnace, the modern air conditioner, and the thermostat, all exist because of the two women mentioned above. The HVAC industry and the entire world will remember their efforts forever.
Honest Abe's Home Services Is the One To Call
Osage Beach homeowners will never call another after hiring the experts at Honest Abe's Home Services. These professionals can handle any heating or AC problems, and they do it with honest advice and straightforward pricing. They even offer their services 24/7! Don't hesitate! Call now to schedule air conditioning services in Osage Beach!