Did you know that you don't have to purchase all of the parts of your plumbing system? We find that most people don't realize this and that they don't know that there are options when it comes to plumbing parts or systems.
After all, if your hot water heater needs to be replaced, what choice do you have but to buy a new one? The exciting news is that you do have other options, which can change the way that you think about plumbing maintenance. It doesn't have to be as expensive, stressful or time-consuming as you might think.
There are now a variety of different plumbing subscriptions that make it easier and more affordable to maintain your plumbing. Today we'll discuss some of the subscriptions available in hopes of helping you find one that's right for you.
Have You Thought About Rent to Own?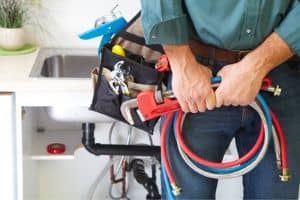 Hearing that you need to purchase a major plumbing part can feel overwhelming. It's not an expense that you planned or budgeted for and it can really make life difficult.
The next time you find yourself faced with a major plumbing purchase, consider a Rent to Own program. These programs give you an affordable monthly payment, making plumbing purchases easier to manage.
Even better some of these programs and warranties. These plans can really take the hassle and stress out of plumbing installations, so keep them in mind the next time you face a major plumbing project.
Make Life Easier With a Maintenance Subscription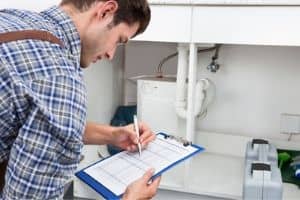 Another type of plan that can be helpful for homeowners is maintenance subscriptions. These plans generally cover your annual maintenance while also providing discounts, priority scheduling, waived service fees and other annual benefits.
What we really like about these plans is that they take maintenance off of your plate. You no longer have to worry about when maintenance is necessary.
Instead, joining these plans will ensure that you get a call when maintenance is needed and that you don't have to pay anything extra for this maintenance. Beyond the savings that it provides, the peace of mind that comes from these plans make them well worth it.
Do Everything You Can to Avoid Plumbing Emergencies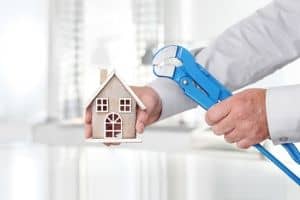 Many people think that plumbing emergencies are inevitable and that they're just part of life as a homeowner. While to some extent this might be true, in many cases, plumbing emergencies can actually be avoided.
The most effective way to avoid emergencies is by staying on top of maintenance. Routine maintenance allows you to quickly identify and repair any problems before they lead to a crisis.
Yet, despite its importance, it can be hard to keep track of and schedule all of your maintenance. As a result, plumbing subscriptions are a smart way to help ensure that you stay on top of maintenance and avoid plumbing emergencies.
Call Honest Abe's Home Services today at (573) 286- 7540 to learn more about available subscriptions and to find a plan that might be just right for you.