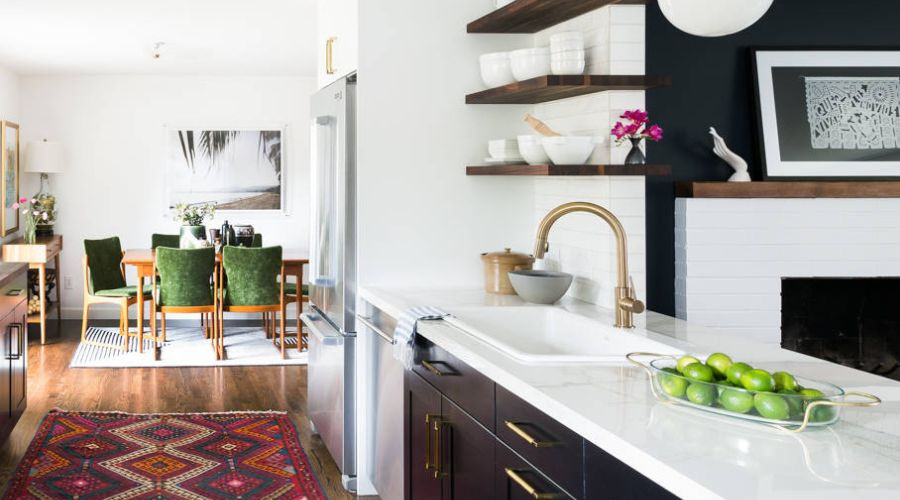 Ring in the New Year With Plumbing Fixture Updates
The beginning of the year is a great time to plan for the upcoming year. With the holidays over and tax returns just around the corner, homeowners find themselves in a unique moment with extra time and money on hand. Investing that time and money into the home is a great way to protect homeowners' biggest investment and ensure that it stays up-to-date and functional.
This year, homeowners can upgrade plumbing fixtures around the home and improve their home's style. Adding new plumbing fixtures in the house can be an easy way to add new life to an older kitchen or bathroom. Here are ideas for upgrading plumbing fixtures offered by local experts who excel at bathroom remodeling and kitchen plumbing.
Kitchen Faucet and Sink Upgrades
Look no further than the kitchen plumbing for a small project that can be a big hit. The kitchen plumbing consists of the kitchen sink and faucet; both can be easily upgraded to keep the kitchen stylish and functional. For a fast kitchen upgrade project, consider options like:
Drop-In Kitchen Sinks:

This sink style is quick and easy to replace and comes in standard sizes to directly replace existing sinks.
Farmhouse Kitchen Sinks:

A dramatic apron sink is a centerpiece for any kitchen. These sinks are great accents in a stylish kitchen.
Touchless Faucets: Touchless faucets are great for large families that need to wash often. These faucets are easy to use, save water, and prevent the spread of germs.
Pulldown Faucets:

Pulldown faucets clean up the sink area by integrating the dish sprayer right into the faucet. These are great with a sink replacement because these faucets need fewer holes in the sink.
Garbage Disposals:

Adding garbage disposals to kitchen sinks can help prevent clogs because they break down any food scraps that find their way into the sink.
Bathroom Remodeling Ideas
Bathroom renovations may seem overwhelming, but they don't have to be the nightmare that some homeowners expect. Bathroom remodeling can include anything from a total renovation to simply replacing a few plumbing fixtures. The sky's the limit, so homeowners can get creative with their plans to improve the look and functionality of their bathrooms.
Homeowners can consider replacing the showerheads to make their showering experience more enjoyable, and there are many options to choose from, like luxurious rainfall showerheads. Homeowners can also replace faucets, toilets, and showerheads with water-saving models to save money on their water bills.
Adding a bathtub to the space can transform the look and feel of a bathroom and allow homeowners to take advantage of the health benefits of baths. Shower enclosures can also be upgraded or retiled to change the style of a bathroom. The possibilities are endless!
Hire Qualified Professionals
Hiring a professional plumber is always the safest and most efficient way to handle any home plumbing installation. Professional plumbers have extensive training and experience, ensuring they will complete the project correctly. A certified plumber will also be familiar with local building codes and regulations, which lets them complete the project to meet all legal requirements.
A professional plumber can also save time and money by using the right tools for the job and having insurance. They have access to special equipment and supplies unavailable to most homeowners, meaning they can get the job done faster and more efficiently. Plus, they know how to troubleshoot any problems instead of having to guess a solution and potentially cause more damage. Instead of taking the risk of an accident with DIY plumbing, homeowners should hire professional plumbers from the start.
About Honest Abe's Home Services
Honest Abe's Home Services is a complete home service provider serving Osage Beach, MO, and the surrounding areas. They provide flat-rate pricing, advanced technology, and honest advice. Call them today for kitchen plumbing and bathroom remodeling services in Osage Beach, MO.