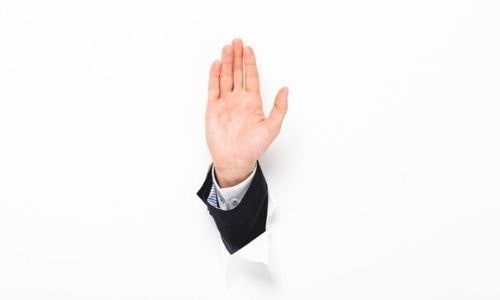 Leave Furnace Repair to the Professionals
There is no question that the world is moving to an age of DIY projects. There's even a store dedicated to it. Instruction guides have never been easier to get, with the help of the internet. You can find out how to complete almost any project with a single search. When it comes to the jobs of trained professionals though, you should leave the job to the professionals.
There is a reason the job calls for someone with a trained background on the subject, and furnace repair is definitely one of those jobs. Repairing your own furnace can be a dangerous task, especially if you have an electric furnace. Don't put yourself at risk of electrocution just because you are trying to save a few bucks.
Get the job done right the first time and you'll end up saving yourself money in the end. Continue reading to learn the benefits of hiring a professional to repair or replace your furnace.
Pros Are Backed by Insurance
Paying for a professional that is backed by HVAC insurance is smarter than doing it yourself and ending up in the hospital with an injury and damages to your home. Furnace repair isn't a game and when you do it yourself you don't have the luxury of being backed by a company if something were to happen.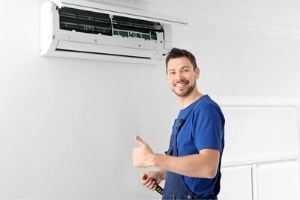 Hiring a professional will give you the assurance that the job will get done right, but you will also be backed by the company's safety and insurance. That means if something were to go wrong by chance, then they will cover all damages to you, your home and the professional on the job. This is all around a better decision for everyone involved.
Hiring a Professional Is the Quick Solution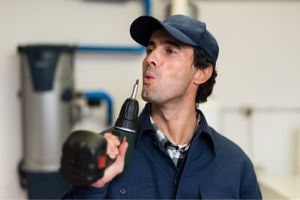 Another reason you may be thinking of doing the job yourself is that you believe it to be a quick solution to the problem. You have looked up the "how-to" online and decided that you can tackle this project on your own.
Now you don't have to wait around for your appointment and worry that the technician will show up on time and get the job done right the first time. When in reality, hiring a professional is the quick solution.
Nowadays HVAC company's don't make you wait around for an appointment window anymore, and a lot of them even have emergency services so they can show up as soon as you need them. If you are thinking of tackling the project on your own you will first have to make sure you have:
Properly diagnosed the problem at hand, and have identified the problem part
Done the extensive research that is required of learning furnace repairs
Purchased the correct tools for the job
Purchased the correct replacement parts for the job
Chances are you will end up making numerous trips to the store and back before the job is finished, and you really won't know if you have tackled the entire problem without the help of a professional.
Get the Entire System Diagnosed
Hiring a professional will give you the benefit of knowing not only what the problem at hand is, but you will learn other potential problem areas as well, this is because they can diagnose if there are any other issues. Knowing this can give you the upper hand on properly fixing those problems so you won't have issues in the future.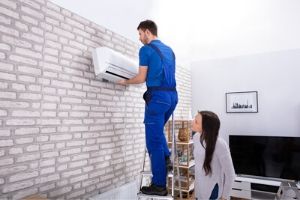 Professionals are trained to be able to see weak areas within a furnace. They can see further than any DIY instruction guide and will check all the components in your furnace ensuring a long-term fix instead of a temporary solution. You can never go wrong with hiring a trained professional to repair your furnace for you.
Honest Abe's Home Services Wants to Help You
Honest Abe's Home Services will give you honest advice every time. Not only this, but their straightforward pricing will leave you with no surprises later. Check out their reviews on their website to learn more about what their customers have to say.