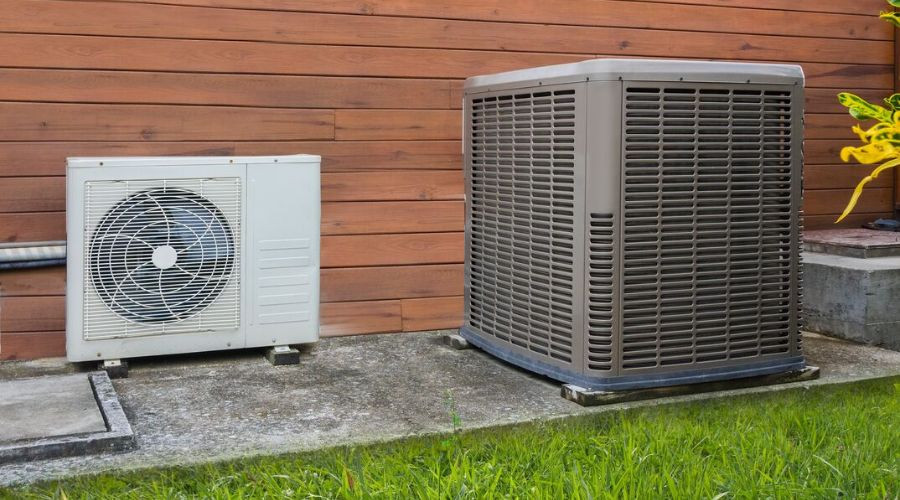 Central Air or Ductless AC Systems – Which Is Right for You?
Whether building a new home, renovating an existing one, or replacing an old AC system, shopping for a new air conditioner can be daunting. One of the most confusing and overwhelming aspects of the process is choosing which type of AC is the best fit for the home. 
So to make the process a little easier and help homeowners make a more informed decision, this article will compare two main types of air conditioning systems - central AC and ductless mini splits - and discuss a few other air conditioning options. 
Central Air Conditioning: Pros and Cons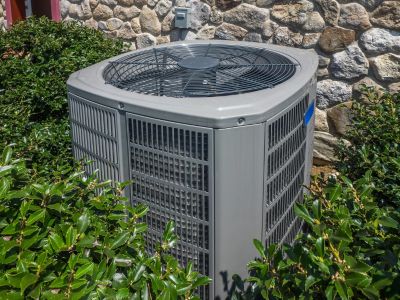 Central AC is probably the most widely-used type of air conditioning in the U.S. It involves one large air handler unit inside the house, which captures heat from the indoor air, and a large condenser unit outside the house, which releases the captured heat outdoors. The air handler unit also helps distribute cool air throughout the house through a network of air ducts connected to each room.
One key benefit of a central AC unit is that it typically has a lower upfront cost than ductless mini-split systems. However, cooling bills are generally more expensive than ductless mini-splits. Central AC systems can also be used with the home's existing ductwork, so they're easy to integrate with a furnace or heating system that uses the same ducts. Central systems are also convenient since they are controlled by a single thermostat – which also makes for even cooling throughout the house. Central air conditioning systems also tend to filter dust and other airborne pollutants better and integrate easily with indoor air quality products like UV air sanitizers and dehumidifiers.
Ductless Mini Split: Pros and Cons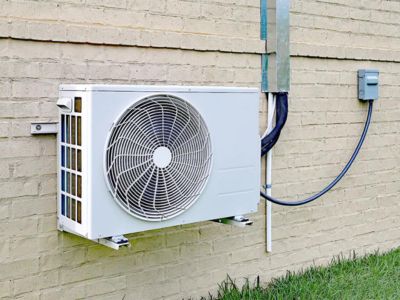 A ductless mini split air conditioner has the same basic components as a central AC (an indoor air handler, compressor, and outdoor condenser unit), except instead of one large air handler, it uses several smaller units installed throughout the home connected to the outdoor unit by refrigerant lines and not air ducts. These units are typically mounted high up on a wall and deliver cool air directly to the room, usually controlled with a remote control.
The main drawback of ductless mini-split systems is their higher initial cost (due to the higher number of units required to cool the whole home). That being said, ductless systems can be more energy efficient than central AC systems, making up for this higher upfront cost with lower cooling costs. This improved energy efficiency is due to the lack of ductwork and because homeowners can adjust the air conditioning and temperature in unoccupied rooms to reduce energy usage and save money. Ductless mini splits also offer unbeatable zone control, so everyone in the home can keep their space at their desired temperature, independent of the other zones. 
Other Types of Air Conditioning
While central air and ductless mini splits are some of the most popular options for whole-home air conditioning, other types of AC units are available, such as window AC units and portable AC units. These two kinds of air conditioners are not great for cooling an entire house but are worth considering for certain applications.
Window units are fairly compact box-like units mounted inside a window frame. They can be effective at cooling smaller spaces, like single rooms or even small mobile homes. However, they tend to be somewhat loud and can present a security concern since they must be installed in an open window. 
Portable air conditioners are convenient for cooling individual rooms such as garages, worksheds, or bedrooms without having to install a permanent AC unit. But like window units, they won't be effective at cooling entire houses and tend to be noisier and more unsightly than many homeowners prefer. With all these options, it's always best to consult an HVAC professional to determine which type of air conditioning system will best fit the home's specific needs!
About Honest Abe's Home Services
Honest Abe's Home Services is a plumbing and HVAC company serving Osage Beach and the surrounding areas. They offer flat-rate pricing, advanced technology, and honest advice. Call them today for air conditioning installation and replacement services in Osage Beach, MO.