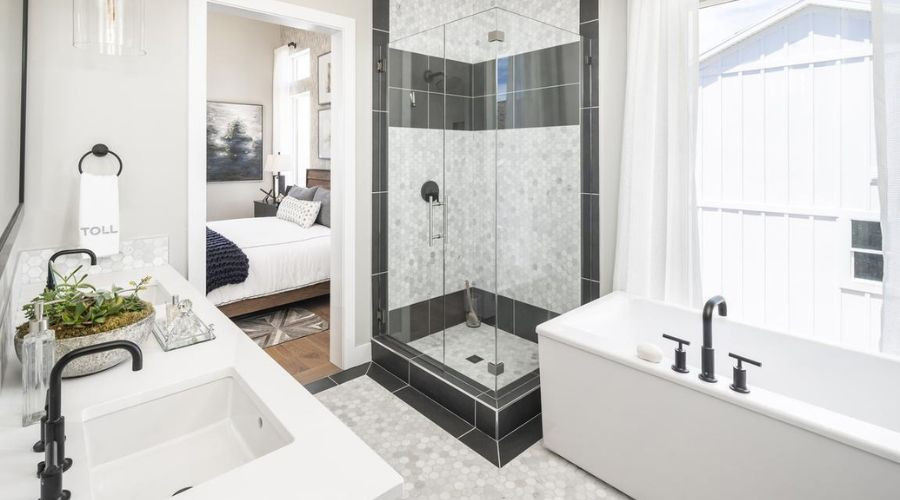 3 Ways to Transform a Regular Bathroom Into an Oasis
As peoples' lives become increasingly fast-paced and hectic, it's essential to have a space in the home to unwind and rejuvenate. Nowhere is this more important than in the bathroom, where a well-done renovation can turn an ordinary space into a luxurious home spa. From simple upgrades like a new faucet or lighting fixtures to more substantial changes like installing a bathtub, there are countless ways to transform the bathroom into an oasis of relaxation. 
With the right design and careful planning, homeowners can create an at-home spa experience that will leave them feeling refreshed and reinvigorated every day. This article will explore some bathroom renovation ideas for creating the ultimate stress-free sanctuary.
New Showerhead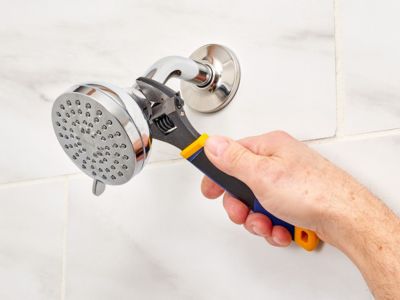 Replacing a showerhead can be a simple yet significant upgrade for any bathroom. With the increase in environmental consciousness, low-flow showerheads have become popular options amongst homeowners, as they help to conserve water and save on water costs without compromising on the quality of the shower experience. 
Another popular option is the rain showerhead, which simulates the feeling of gentle rainfall. These showerheads usually have larger surface areas, providing broader coverage and creating a luxurious spa-like experience in a bathroom. Some rain showerheads also come with adjustable settings, allowing the ability to change the intensity of water flow and customize the shower experience. With the variety of options available, homeowners are bound to find a showerhead that perfectly suits their taste, budget, and preferences.
New Bathtub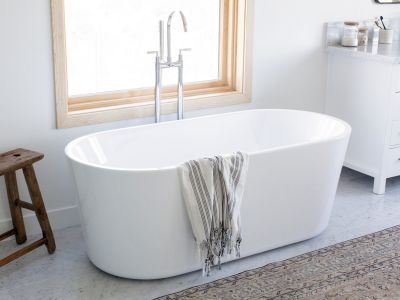 When it comes to relaxation, nothing beats a warm bath after a long day. Not only does it help relieve stress. It also provides several physical and mental health benefits, such as reducing muscle soreness and pain, improving mood, reducing blood pressure, and improving sleep quality. Installing a bathtub in the bathroom is a great way to turn the bathroom into a relaxing oasis.
There are many styles of bathtubs to choose from, each of which can transform the look and feel of a bathroom. A classic freestanding tub, for example, adds an elegant and timeless touch, while a modern drop-in tub offers a sleek and contemporary vibe. On the other hand, alcove tubs can be great for small bathrooms requiring space-saving solutions.
New Aesthetic 
The bathroom is a sanctuary for many, a place of solace and relaxation. As such, upgrading the bathroom's aesthetic to match the desired spa-like atmosphere is also important. One of the easiest and most impactful ways to do this is by upgrading sinks, faucets, and other bathroom fixtures.
Bathroom sinks and faucets can come in various styles, materials, and finishes. Whether someone prefers a classic and timeless look, or something more modern and sleek, there are options to cater to all taste preferences. These upgrades can also provide functional benefits such as savings on water costs and improved water flow.
Adding decor and lighting can also elevate the aesthetic of any bathroom. From wall art to plants, these touches help to make the bathroom feel like an extension of one's personal style. Lighting is equally important and can set the mood with various options, such as dimmers, modern LED strips, and more. Endless possibilities are available, making it easy for homeowners to personalize and create a relaxing oasis in their homes.
About Honest Abe's Home Services
Honest Abe's Home Services help the residents of Osage Beach, MO, and the surrounding areas with their plumbing, heating, or AC problems. They provide flat rate pricing, advanced technology, and 24/7 emergency response. Call them today for bathroom remodeling services in Osage Beach, MO.