We are giving thanks for all HVAC Technicians this Thanksgiving!
Thanksgiving: the historical celebration in the US when the pilgrims and the natives shared a feast. But Thanksgiving is more than just celebrating the historical aspect. It's a time to put aside any grudges or hard feelings towards one another, gather together, and be thankful.
Gratitude has been scientifically proven again and again to be associated with happiness. So give thanks! Be thankful for family, for friends, for shelter, for food, for health, and for the people that work hard to make a house a home: HVAC technicians.
Often times, HVAC technicians are not thanked enough for the work they do. But they provide a great service to people and their homes. Many of them are even there to provide same-day services for emergencies, so be thankful when a technician comes during the off hours of the day or during a holiday to make sure the home is safe and comfortable.
Thank HVAC Technicians for Indoor Air Quality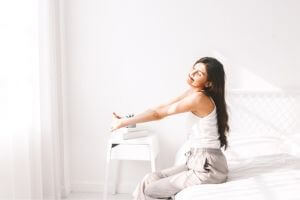 HVAC technicians keep clean air running indoors throughout the home. Through the use of filtration systems or air purifiers, HVAC techs can keep the air clean in a home.
This is especially important for individuals with allergies to mold, pet dander, and dust. But indoor air quality isn't just about the cleanliness of the air.
It's also about the comfort level of the air. Installing a whole-house humidifier can help with the comfort of the air by balancing out the air's moisture levels. This can reduce breathing symptoms caused by dry air including dry sinuses or bloody noses. So thank an HVAC technician for keeping the air clean without being overly dry.
Thank HVAC Technicians for Providing the Right Temperature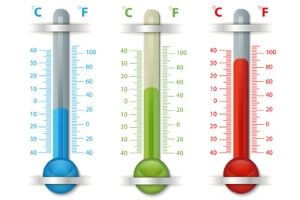 In many places throughout the US, summers are hot and humid and would be unbearable without air conditioning.
And the winters are freezing and would be unbearable without a heating system. So be thankful for HVAC technicians because they help keep people's homes at the right temperature all year round.
They install, maintain, and repair AC and heating units. Not only do these systems keep the home comfortable, but they prevent other problems like plumbing issues. The extra moisture from humidity can lead to mold or mildew forming on water pipes, and extremely cold indoor temperatures can cause pipes to freeze.
So make sure to have the heating system checked this fall and the AC checked in the spring. When winter arrives this year, and temperatures drop below freezing, an extra blanket or two will not be enough when there is a malfunctioning heater!
Checking for Nearby Heating Services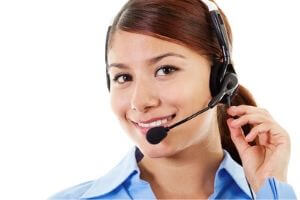 Nearby heating services is one of the most commonly searched for issues at this time of the year.
Temperatures are dropping as winter approaches, and people are looking for HVAC technicians to make sure their heating systems are ready for the cold.
HVAC technicians keep homes cozy by working in local businesses that are readily available to serve customers. So check and see what HVAC companies are nearby!
About Honest Abe's Home Services
Honest Abe's Home Services is a one-stop source for plumbing, heating and air conditioning, and mold remediation needs, including emergency services. From drains to sewers to water heaters to indoor comfort systems, we do it all. With state of the art technology and regular employee training, we provide our customers with red carpet service and top-quality workmanship.