Happy National AC Day! Wait, did you not know that today is the day when Americans celebrate their air conditioners? That's odd; we knew. In any case, this is the perfect opportunity to check on your air conditioner and make sure it's functioning properly by calling a licensed HVAC professional.
Air conditioners are underappreciated. We often take them for granted, even in the sweltering heat. If you've ever experienced a cooling emergency, you know how absolutely miserable they can be. The best way to celebrate National AC Day is to make sure your air conditioner is up-to-date with maintenance and scheduled repairs, functioning properly and keeping you and your family nice and cool.
Once that's done, you can give your local HVAC contractor a shoutout on your blog or social media. There is nothing as effective as a personal recommendation or a glowing review. Even a simple "thank you" goes a long way.
Keep Up With Beneficial Maintenance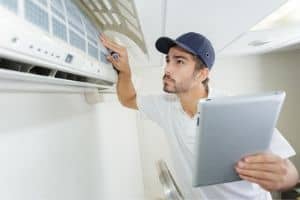 Yes, you're busy. We understand. Most adults are. However, being busy is not an excuse for putting off regular AC maintenance. That is simply setting yourself up for disaster.
You cannot just assume that your air conditioner is working properly because your house is cool. You need to have regular maintenance, including professional cleaning, troubleshooting, and repairs done by an HVAC technician.
Why? Because professional HVAC technicians are trained to detect small problems and fix them before they turn into large problems. And be sure to stop neglecting your AC this year. Think of all it's done for you.
Sometimes A Replacement Can Help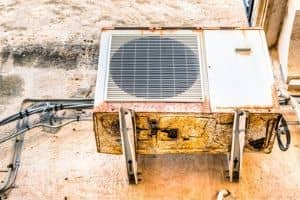 Sometimes air conditioners fail, plain and simple. Everything has a shelf life. While it can be expensive to invest in a new air conditioner, do not despair.
You will undoubtedly see a decrease in your utility bills since air conditioners have become more energy efficient in recent years. They are also more effective at circulating cool air throughout your home and operate more quietly than ever.
Yes, purchasing a new AC is a considerable expense to incur, and having a professional do the installation can also set you back a few dollars. However, you will be extremely grateful that you hired a professional HVAC technician to handle the installation.
That way, there is no wondering about whether the job was done correctly. Your warranty will remain intact since manufacturers have strict rules about who is allowed to install an air conditioning unit.
In the event you have any issues with your new air conditioner, it will typically remain under the manufacturer's warranty for at least a year. If you have any problems related to the installation, reach out to the HVAC technician who did the initial install, and he or she will undoubtedly make any necessary adjustments.
Keep Your Ductwork Free and Clear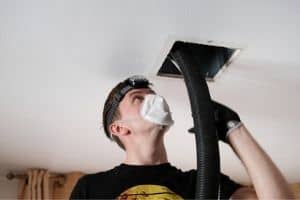 Having your ducts professionally cleaned is an essential part of keeping your AC running smoothly. While you may be tempted to try your hand at it, once again, it's better to call a professional HVAC technician with the proper tools, knowledge, and know-how needed to thoroughly clean your home's ducts.
Clean ducts mean a happy AC, and after all, it is National AC Day! Celebrate National AC Day by making an appointment with one of the HVAC technicians from Honest Abe's Home Services.
Not only can we help you with your pressing repair concerns, but we can offer you maintenance tips to make sure you're never in an emergency situation. Also, remember to give your favorite Honest Abe's Home Services technician a shoutout on social media - a little recognition goes a long way!