Summer is a great time to plan activities with friends and family. We stay busy with picnics in the park and s'mores over the bonfire. However, a lot of your home maintenance jobs pop up during the summer to keep you busy too.
Heavy rains and intense heat can cause damage to your home. You need to treat your wooden decks, pick up fallen branches around your yard, and keep your landscaping looking good. Between fun summer activities and home maintenance, your attention is pulled in a million directions.
We know you're busy, but don't forget to look after your outdoor fixtures. A little bit of regular plumbing maintenance will keep them in top form and save you from costly repairs in the future.
Check Those Handy Outdoor Fixtures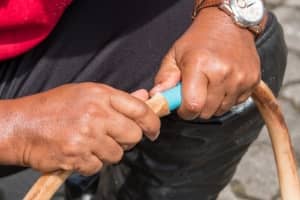 The summer months are the best time to spend in your yard - with blooming flowers, shady trees, and easy cooldown options. However, if your outdoor fixtures are showing signs of damage, it might not be so relaxing.
Because your hose bibs and faucets are exposed to the elements year-round, they can easily deteriorate with age. Always be on the lookout for issues like rust buildup and low water pressure.
While they can be simple annoyances, in the beginning, they could also escalate into major issues. Similarly, if you can't get your hose to connect easily, a new bib may be needed too!
Outdoor Plumbing Maintenance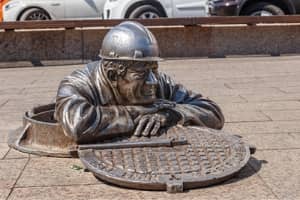 If you have outdoor drains and faucets, they'll need a spring cleaning just like the rest of your yard. Check the flow from your drains before attaching hoses.
If you have little to no flow, you may have a cracked pipe. You'll need to contact a professional right away to help you fix the issue.
If you put it off, you could end up with major water damage that will end up costing you even more. Before using your outdoor shower for the first time this season, check to make sure that the water drainage path is clear.
If your shower is right next to your house, you want to take extra care to make sure all of the water drains away from the house properly. If you neglect regular inspections, water could pool and leak into your home.
Replacing Those Fixtures the Right Way
Sometimes, your fixtures are beyond repair. Like everything else, they age, so replacing them might be more cost efficient than trying to maintain old, decrepit fixtures. Look out for some of the following signs to determine if it's time to install new elements outdoors:
Rust or scale buildup - not only is it unsightly but in many cases, it can prevent you from using your fixtures
No water flow - you always want to be sure you get the water you need, where you need it. If there's no flow of water, you could have a leak or damage.
Leaks - no one wants to pay more in bills, but a water leak will do exactly that, wasting gallons of water throughout the summer months.
If you're not sure what the problem is with your outdoor fixtures or plumbing, give us a call. Instead of making the problem bigger, let us save you time and money by doing it right the first time.