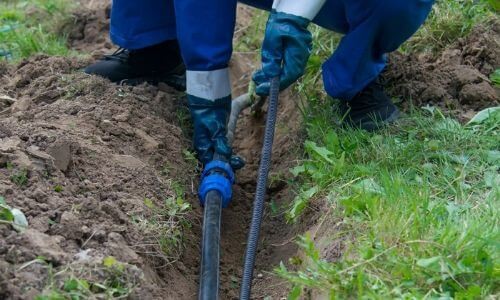 Keep Your Outdoor Plumbing Clog-Free
Plumbing blockages are common this time of year, but they are never wanted. They cause an inconvenience throughout the entire house and pose a threat for flooding. A blockage is anything that is hindering the flow through the piping system. There are numerous different reasons a blockage can happen in your plumbing, but clearing the issues is pretty simple, call a plumber!
There is one service in particular that a professional plumber performs for most blockage situations. No matter the issue, though, it is vital to get the problem fixed as soon as possible or your house may start to flood from the back-up. To learn more about plumbing, why blockages happen, and how to get them fixed, continue reading.
Don't Forget About Your Outdoor Plumbing
There are many different plumbing fixtures a person can have in their backyard including:
Sink
Shower
Pool
Hot tub
Sprinklers
It is just as important to have these fixtures serviced as it is to have your indoor plumbing serviced. No matter where the blockage occurs, it can still flood back into your home.
A yearly maintenance appointment will end up saving you money in the end because you won't need as many repairs for the damage caused to your home.
When Your Outdoor Pipes Get Clogged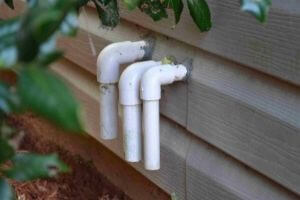 Rain plays a big part in the demise of plumbing systems. If your system is clogged at all, it could lead to serious flooding damage in the home. It is important to know the different reasons for how a clog happens, but also how to treat your home in order to start preventing clogs.
First and foremost, the easiest way to prevent a clog from happening is to have your plumbing system checked once a year. A professional will be able to see where the potential problem areas are and eradicate them before a serious issue occurs.
Another common reason for outdoor plumbing system clogs is excessive rainwater. Rain causes twigs, leaves, trash, and other debris to flow into the drains and clog pipes. If your yard and home are prone to flooding it is probably best you get your yard checked and cleaned twice a year, especially before and after the rainy season. This will help your pipes stay clear from rain debris.
The Purpose of Hydrojetting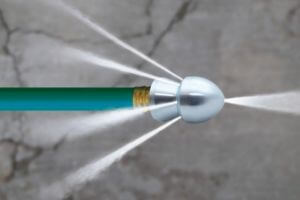 A professional plumber will perform a hydrojetting service if he sees your piping system has tree roots in it. This is a common occurrence for homes with a tree close to the home. They will also do this for tough clogs.
Essentially hydrojetting is just a hose that forces out water at 35,000 psi and clears out the piping system with ease. This service is reasonable in price and will make your plumbing system as good as new. All of which is done with zero damage to your yard, so there's no clean-up time.
Honest Abe's Home Services Knows Plumbing
The expert technicians at Honest Abe's Home Services are there for you no matter the time of day. They know how frustrating it is to have plumbing issues, so they provide quick and efficient plumbing services in O'Fallon every time.